The Traffic Enforcement and Investigation Department (JSPT) of the Royal Malaysia Police (PDRM) has warned road users to adhere to traffic lights as running the red light would increase the risk of accidents and the loss of lives.
Taking to its official Facebook page, JSPT further reminded road users that even without traffic police officers manning the road, the department can still monitor their actions on the road, especially at traffic light intersections with red light surveillance cameras.
In fact, JSPT asserted that these surveillance cameras have been fitted nationwide, especially at intersections or junctions where road users have continuously been observed to run the red light.
Besides that, JSPT iterated that the red light surveillance cameras are operational 24 hours every day, so whether day or night, road users who don't adhere to traffic lights will face action from PDRM.
Besides a method for traffic law enforcement, JSPT lauded the surveillance cameras as a way to educate road users to adhere to the laws on the road.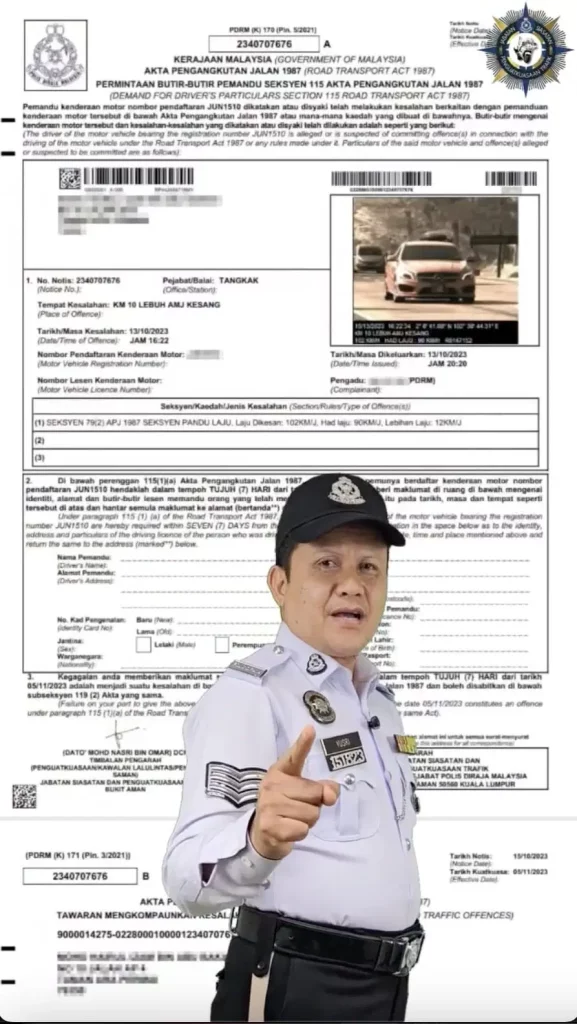 Accordingly, any drivers found to run the red light by the 24-hour surveillance camera will snap photos of the incident and JSPT will issue a summon to the offender, sent to the vehicle owner's address.
Running a red light is a violation of Rule 17 (LN 167/1959) which prescribes a punishment of a fine of up to RM2,000 or imprisonment of up to 6 months.